Have a look at the Course Program for 2015 Giftvouchers available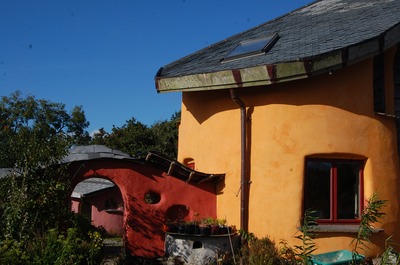 The Hollies is a centre for training in Practical Sustainability on about 30 acres near Enniskeane, in West Cork, Ireland. It is owned by An Baile Dulra Teoranta, a company with charitable status for the eduational work it promotes. It aims to create working examples of what a sustainable society might look like in the areas of housing, energy, gardening, economics and community development. Since 1999 we have been developing educational programs and putting in place examples of various natural building techniques. The Hollies is particularly known as the prime place for the revival of cob building in Ireland.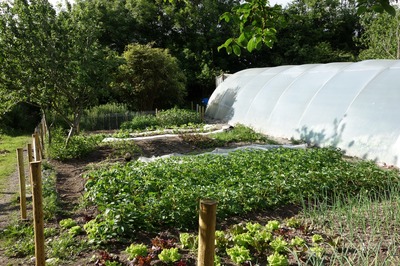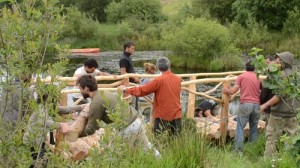 The Hollies Centre is also a registered sending organisation for the European Voluntary Service. We support young Irish people to spend up to one year at a project in a hosting organisation in another European country.

Contact 'Leargas' at leargas.ie for more information.
We are open to volunteers from March to October, so if you would like to stay here for a period of time (min. 2 weeks), and learn how to build with cob, work in organic gardens and other sustainable living skills, do get in touch with us.
Visits by appointment or on Open Days and Courses.
Phone: 023 8847001